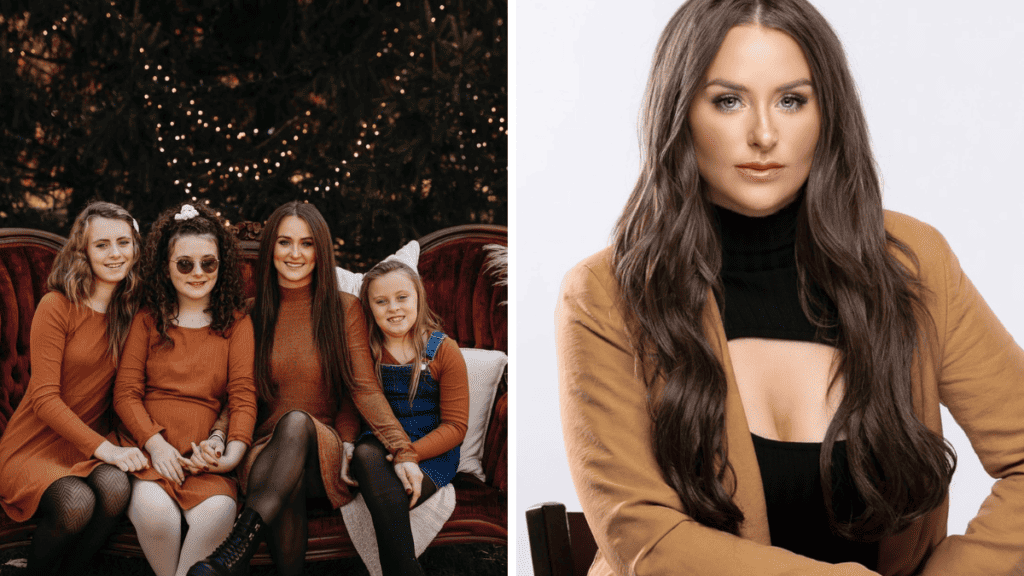 Leah Messer has opened up about her hopes for her family. The former Teen Mom star spoke to Teen Vogue and, fourteen years after her time on the show, revealed her desire to change the pattern of teen pregnancy that has long been part of her family.
The 31-year-old was asked what she would tell her younger self if she could. Her answer? That she would teach younger Leah more about the world to help her have a more rounded education around having babies at such a young age.
Teaching Her Daughters What She Was Never Taught
Leah added that she at least had the opportunity to teach her daughters the things she was never taught. She has regular talks with her kids about the importance of staying safe and has always focused on creating a safe space to have open discussions without guilt or shame. This means that whenever Leah's kids ask her a question, she aims to answer it honestly.
Leah is hoping to beat the cycle of young pregnancies that has been running in her family for generations. Besides herself, both her mother and grandmothers became moms when they were teenagers. Studies have shown that teenage pregnancy has been linked to a history of teenage pregnancy in the family. However, Leah is confident that she can buck the trend by keeping her daughters informed and educated and paying attention as a parent.  
Breaking Teenage Pregnancy Cycles Through New Habits
For example, she wanted her daughter involved when she booked their first doctor's appointments together next year. And she wanted to use that opportunity to have an open conversation with her kids about women's health issues.  "It's the little things, like booking their first gynecologist appointments together next year and having these open conversations with them… that I think will be enough to break the cycle," she told Teen Vogue. That said, she also added that she would love her three kids no matter what their journey might be.
Leah shares ten-year-old Adalynn Faith with Jeremy Calvert, who she was married to from 2012 to 2015. She also shares twin daughters Aliannah Hope and Aleeah Grace, both 13, with second ex-husband Corey Simms. At 31, Leah is three years away from the age at which her own mother became a grandmother.
"It's a sweet spot for us right now," she told Teen Vogue. "I'm 31, but I feel younger than I ever have. I genuinely believe my life is just beginning. That's how it feels — it's just beginning."