Hey y'all- Max, the Celeb Talk Guy here.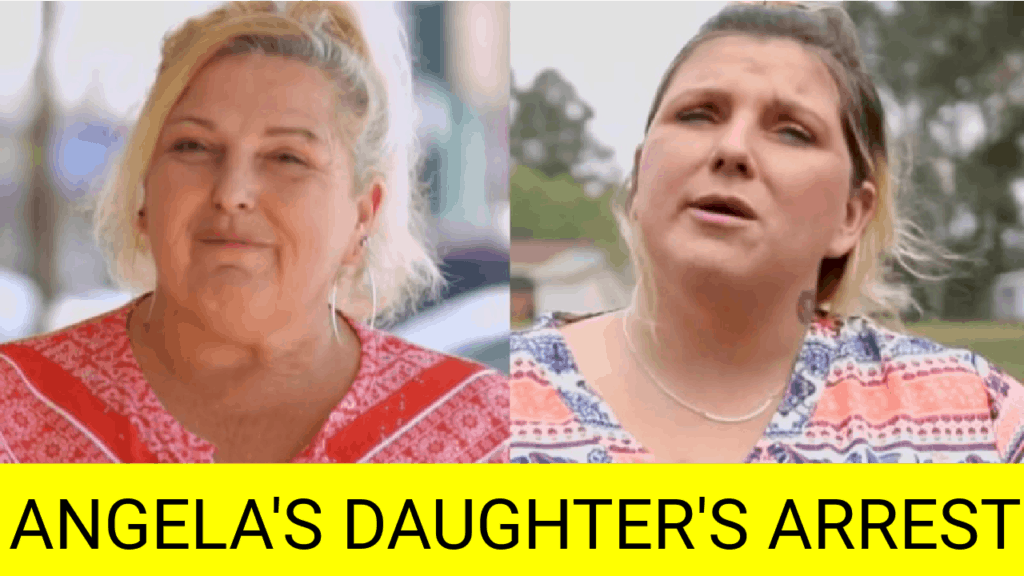 One of the biggest reality stars to ever come out of 90 Day Fiance is Angela. Angela is constantly making headlines for her antics with her now-husband, Michael.
When it comes to Angela from 90 Day fiance, she is not shy when it comes to drama; she and Michael from the show have had plenty of drama when it comes to their relationship. Between their trust issues together and so much more, it is a lot to handle. It seems like the apple doesn't fall far from the tree because her daughter, Scottie, got arrested for a terrible act she committed.
Angela has two daughters, one of which has been seen on the show with her, but her second one tried to stay out of the limelight of her mothers' show, or so we thought. Scottie has never appeared on 90 Day Fiance with her mother. However, she is definitely no stranger when it comes to reality television.
It turns out Scottie has made a few appearances on The Maury Show.
It all started in September of 2017 when Hazelhurst police arrested Scottie. She was charged with counts of statutory r*pe and child m*lestation. It seems like Scottie was romantically involved with a 15-year-old boy, and there were multiple counts of misbehavior between the two at her house in Georgia.
After her arrest in September, she ended up making bail in October of that same year. She didn't end up getting a trial until a year after her arrest. When the trial came, she pled guilty to multiple charges of child m*lestation. Scottie was sentenced to 20 years for the crime that she committed, but it turns out she only had to serve two years in prison.
It doesn't make any sense; how do you get sentenced to 20 years but only have to serve two years? It turns out that Scottie didn't even have to serve the two years; she only ended up serving 15 months.
On May 6th, Scottie was released and will be on probation for the remainder of her sentence. On the day of her release, Scottie posted a support photo of Black Lives Matter on her Instagram page, and that is how many TLC viewers found out that she was released by viewing her Instagram post.
So what caused this "early" release? Was it good behavior? Was it because her mother is a reality tv star and had some "influence" in her sentence? Or was it merely "overcrowding" of the prisons? We will never really be sure because there is nothing in the court or prison documents that explains why she had this unexpected early release.
So I bet you are wondering where is she at now? Well, most likely, she is living with her mother, Angela. Of course, it seems like this cannot be confirmed for sure, but let's just say it is very probable.
Regardless of where she is currently living, Scottie had to register in Georgia and be added to the "s*x offender" registry. She will be finished with her parole sometime in 2021. We can all agree that what Scottie did was very wrong, and this mistake will follow her wherever she goes.