Hey y'all- Max, the Celeb Talk Guy here.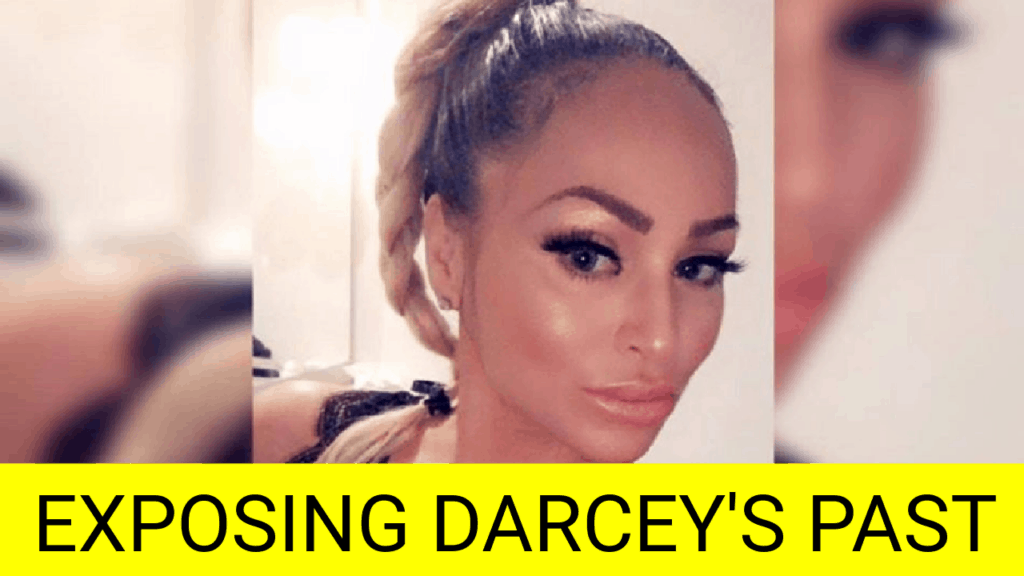 As we all know, Darcey was an interesting character from 90 Day Fiance. We all watched with anticipation as her and Tom's relationship played out on the show. I think we are all curious about Darcey's backstory and even a little bit about her twin sister Stacey, and today we will expose the truth behind who Darcey really is.
Darcey Is NOT Rich
When doing a quick google search, it shows Darcey's net worth to be 2 million dollars, even her home in Connecticut is indicating to be worth about half a million. Upon doing some research, though, she doesn't own her house; it looks like her father actually owns it. So all equity involved in the house is not even hers to keep. Research has also shown that she has never really even had a real job (besides a stint in college where she worked at Hooters).
It seems the bulk of her money is coming from 90 Day Fiance (she gets an estimated 15,000 per season); she also makes a little extra from cameos and Instagram posts. Before she appeared on 90 Day Fiance, she worked for her father as a producer (it seems Darcey's father mainly takes care of her and her sister Stacey financially). Their father is a very successful engineer.
In 2010, Darcey hired a film crew to follow her and her sister Stacey around for six months to make their own reality TV show called "The Twin Life." Her father most likely paid for the filming, which is a waste of money because their show never ended up going anywhere; they tried to pitch it to multiple networks with zero interest.
In 2012, Darcey and Stacey started a clothing line called "House of Eleven." Unfortunately, the clothing line has never taken off. In 2013, Darcey started a production company with their father called "Eleventh Entertainment." They produced one movie from the company called "White T." Darcey and Stacy did back up music for the film they produced, which led them into a music career. In 2018, they came out with a single called "Lock Your Number."
Darcey and Stacey got arrested.
In 2018, Darcey and Stacey were involved in a "catfight" that led to both of their arrests. In their hometown in Connecticut, an argument erupted into a physical altercation that needed an officer to step in to break up the fight. Both of them were "cited" after the fight, but no one ended up in jail.
Darcey and Stacey reality spinoff
Due to Darcey and Stacey's popularity on 90-day fiance, TLC decided to give Darcey and her twin sister a spinoff show called "Darcey and Stacey." It follows Stacey and her five-year relationship with her fiance Florian, while Darcey dates a new man (spoiler alert if you didn't know that Tom and Darcey broke up) named Georgi. Like 90 Day Fiance, the show is filled with juicy drama like accusations of Florian cheating on Stacey and so much more.
So there you have it, all I could dig up on Darcey and Stacey. It seems like the stars are aligning for these two siblings, as they seem to be getting everything they wanted in life (I am, of course, referring to fame.) We will be seeing more of them as well because TLC ordered a second season of Darcey and Stacey.