Hey y'all- Max, the Celeb Talk Guy here.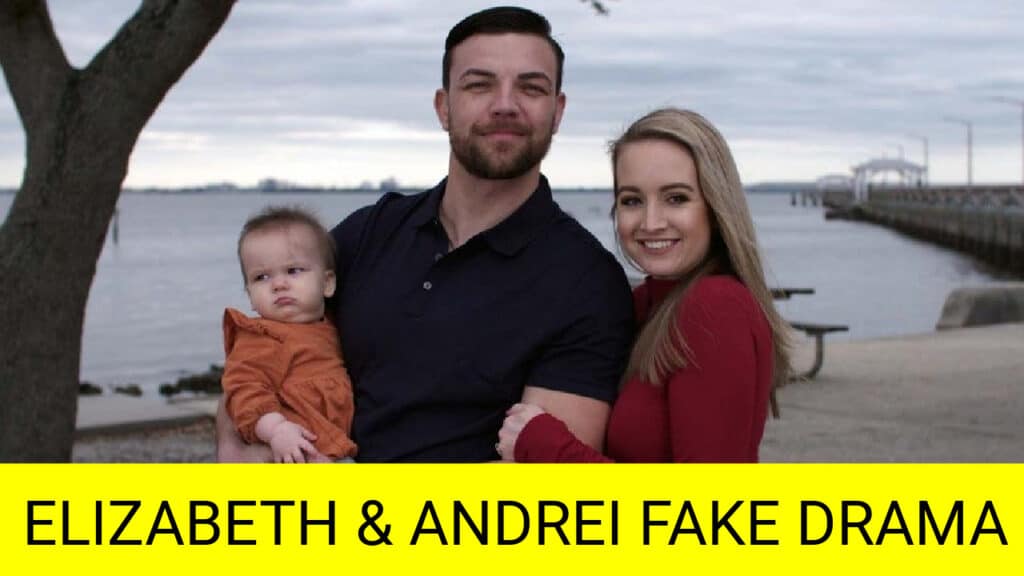 Elizabeth and Andrei have had their ups and downs as a couple on 90 Day Fiance. But just how much of the "drama" they have together is real versus how much of it is fake? For many of the fans, some but not all are aware that Elizabeth is also an actress. Her latest film that she was in is called "Be Still and Know."
If you have watched the trailer, then you will realize the similarity between her acting in this film and her acting on 90 Day Fiance. So, it seems that every time she is in front of a camera, then she is acting. Does it seem appropriate to ask, "Is all of their fighting fake?"
Elizabeth and Andrei met on a popular dating app but didn't actually meet in person until a 2016 trip to Dublin. These two fell in love fairly quickly, and soon enough, Andrei moved to Florida on his K-1 visa to pursue their relationship.
Soon enough, the "honeymoon" ended when Elizabeth's family got extremely protective of her and were very untrustworthy of Andrei. Her family assumed that he was just in the relationship for the visa. Even though the family tried to drive a wedge between Elizabeth and Andrei, their love conquered all and was reflected at their wedding in 2017.
Not long after the wedding, Elizabeth announced she was pregnant. When Elizabeth had her "gender reveal" party, her father (Chuck) attended, even though he was hesitant about Andrei's past. They found out they were having a little girl as their first child. Elizabeth and Andrei have had to overcome a lot in their relationship, but it seems that it only has brought them closer.
Now that we know all about Elizabeth and Andrei's love story let's discuss his relationship with her family. The tension between the family and Andrei started when her family accused him of just using her to get the visa; Chuck has also stated that Andrei is "lazy."
It has been known when they first got together that they had financial problems because Andrei and Elizabeth were not working. Her family also had some trust issues when it came to Andrei because they were continually trying to dig into his past. Her family has been obsessed with figuring out why Andrei left Moldova and moved to Ireland. All we know is ever since that first encounter; there has been plenty of tension between Andrei and her family.
It seems that fans have been very suspicious of Elizabeth's family's treatment of Andrei. When you think about it, he never did anything to her family to cause them to be skeptical of him. So it makes the fans wonder, did they create all of this drama out of thin air to manufacture a juicy storyline? Or is any of the tension and arguments actually real? Some might think that they are doing it to gain popularity and possibly get their own spinoff. Do they want fame or money? One thing is for sure; we will probably never get to find out the truth when it comes to this family.